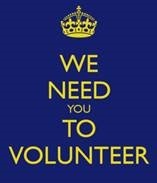 THE MSRC HOUSE OF REPRESENTATIVES IS LOOKING FOR VOLUNTEERS LIKE YOU!!!
Want to have fun, be involved, and meet new people?
No experience necessary!
Consider running for an MSRC House of Representatives position
Open Positions:
President-Elect (3-year term)
District Representatives (2-year term):
District Two (II) will comprise the following counties: Emmet, Cheboygan, Presque Isle, Charlevoix, Antrim, Otsego, Montmorency, Alpena, Leelanau, Benzie, Grand Traverse, Kalkaska, Crawford, Oscoda, Alcona, Manistee, Wexford, Missaukee, Roscommon, Ogemaw, Iosco, Mason, Lake, Osceola, Clare, Gladwin, and Arenac.
District Four (IV) will comprise the following counties: Huron, Sanilac, Tuscola, Saginaw, Bay, Midland, Gratiot, and Isabella.
District Six (VI) will comprise of the following counties: Shiawassee, Clinton, Eaton, Ingham, and Livingston.
District Eight (VIII) will comprise of the following counties: Genesee, Lapeer, and St. Clair.
District Ten (X) will comprise Macomb and Oakland Counties.

Membership Section Chair-Elect (4-year term) (2 years as Chair-Elect, 2 years as Chair)
Adult Acute Care Chair-Elect
Asthma Chair-Elect
Diagnostics Chair-Elect
Education Chair-Elect
Homecare Chair-Elect
Management Chair-Elect
Pediatric/Neonatal Chair-Elect
Pulmonary Rehab Chair-Elect
Sleep Medicine Chair-Elect
Subacute/Long Term Chair-Elect
Transport Chair-Elect

Medical Advisors (1 Year Term)
ALL TERMS BEGIN JANUARY 1, 2023
If you, or someone you know, are interested in any of these positions, please complete the form located
HERE
through the MSRC webpage.
The last day nominations will be accepted is September 1, 2022.
Any questions or concerns?
Please feel free to contact:
Erica Basile
MSRC Nominations and Elections Chair
Ericabas@med.umich.edu